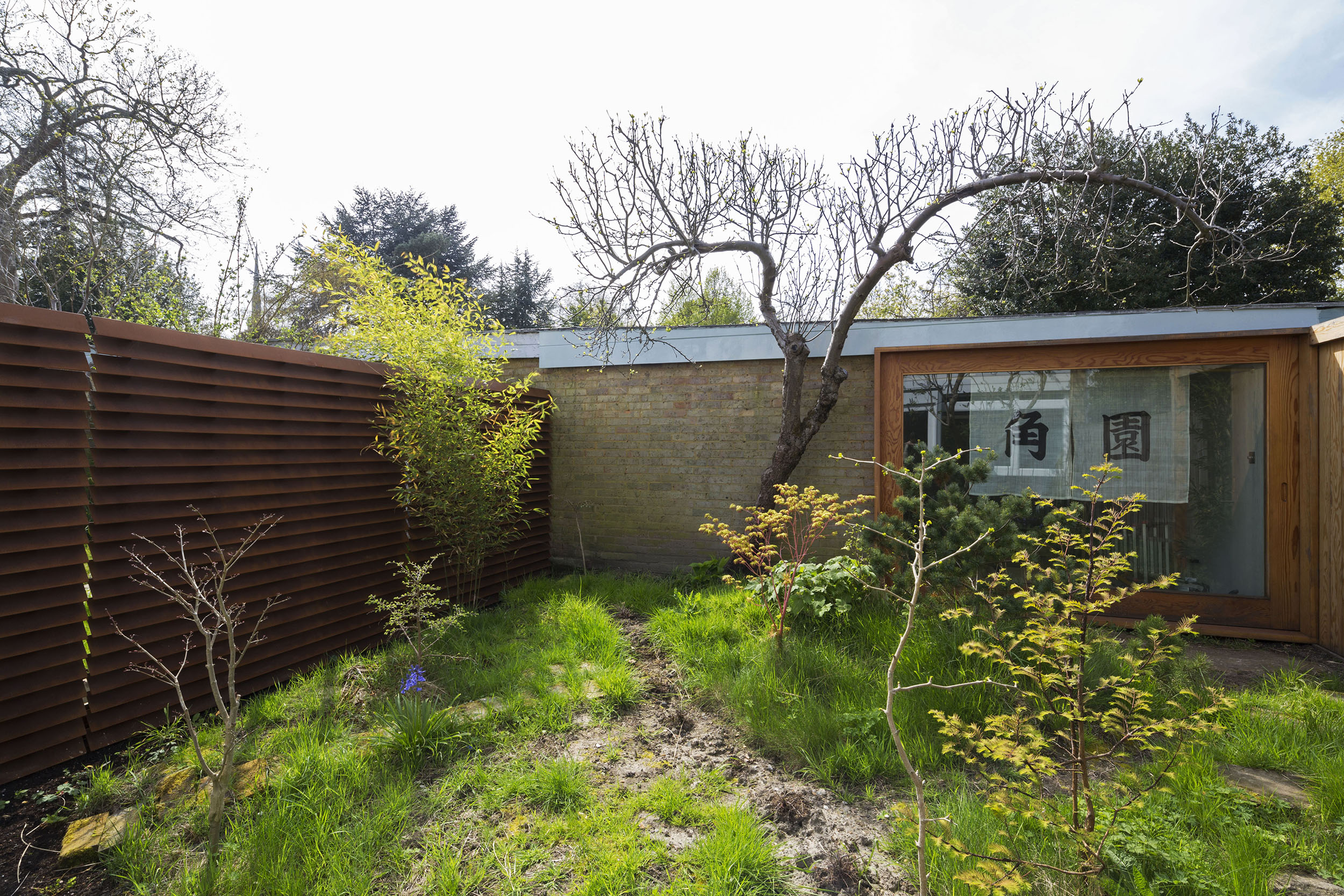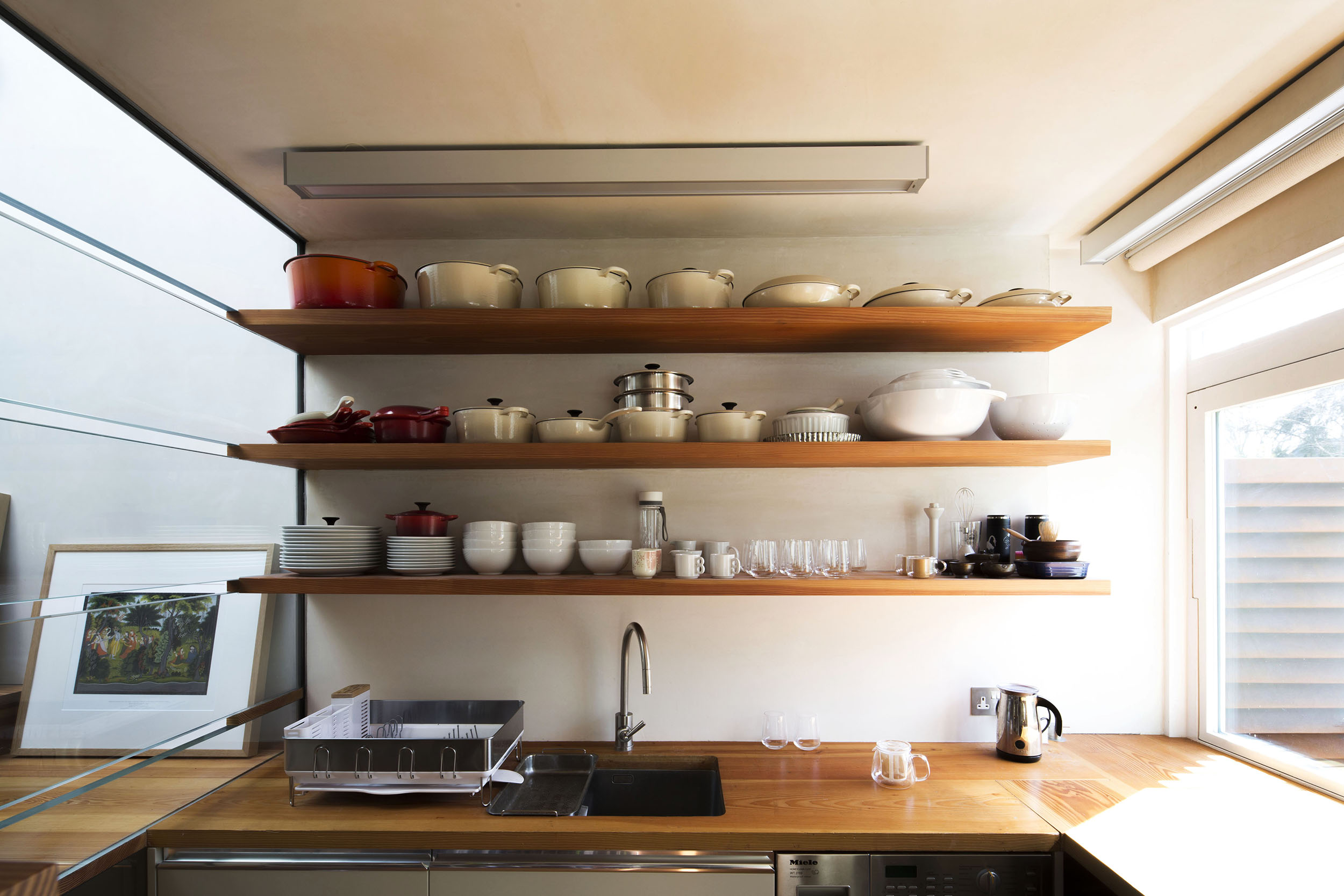 21ST CENTURY SPAN

TERRACED HOUSE REFIT

Corner Green estate in Blackheath, was designed by Eric Lyons and Geoffrey Townsend and built by Span Developments in 1959. In the 1950s Span houses with communal resident associations set new standards in design, layout and landscaping.

Friend and Company's brief was to completely refit a terraced house, reinventing Span for the 21st century. Developed with ARUP Materials Consulting, the design is based on a simple component concept: everything vertical is glass and everything horizontal is wood. Floors, kitchen worktop, bathroom vanity, stair treads and bookshelves are all made from structural timber planks supplied by the Danish company Dinesen.

The design breaks new ground in domestic interior design by using just two structural materials: vertical elements are glass and horizontal elements are wood. The structure does not use mechanical fixings and installation is quicker than a typical Ikea flat-pack. The two materials form a simple stacking component system alternating between glass and wooden planks. The exceptions to this are the single piece glass stringers of each stair flight. Here slots were water jet cut into the glass ready to receive the solid timber stair treads. These are fitted with a snap-fit detail more commonly associated with small-scale product design. This assembly not only characterises the new interior, all setting out is driven by it, including a 3.2m x 2m frameless roof-light filling the new stairwell.

The concept, to describe the simplest possible house, made from just two materials was a different way of thinking about how to make an interior, almost treating the structure as if it were furniture. The final look is stripped-down modernism in tune with the original aspirations of the Span developments, and creates an economic utilitarian design where the quality of the finished materials can be fully appreciated in a 21st Century Span House.
CLIENT
Private

COMPLETED
2009

PHOTOS

ENGINEERING CONSULTANTS