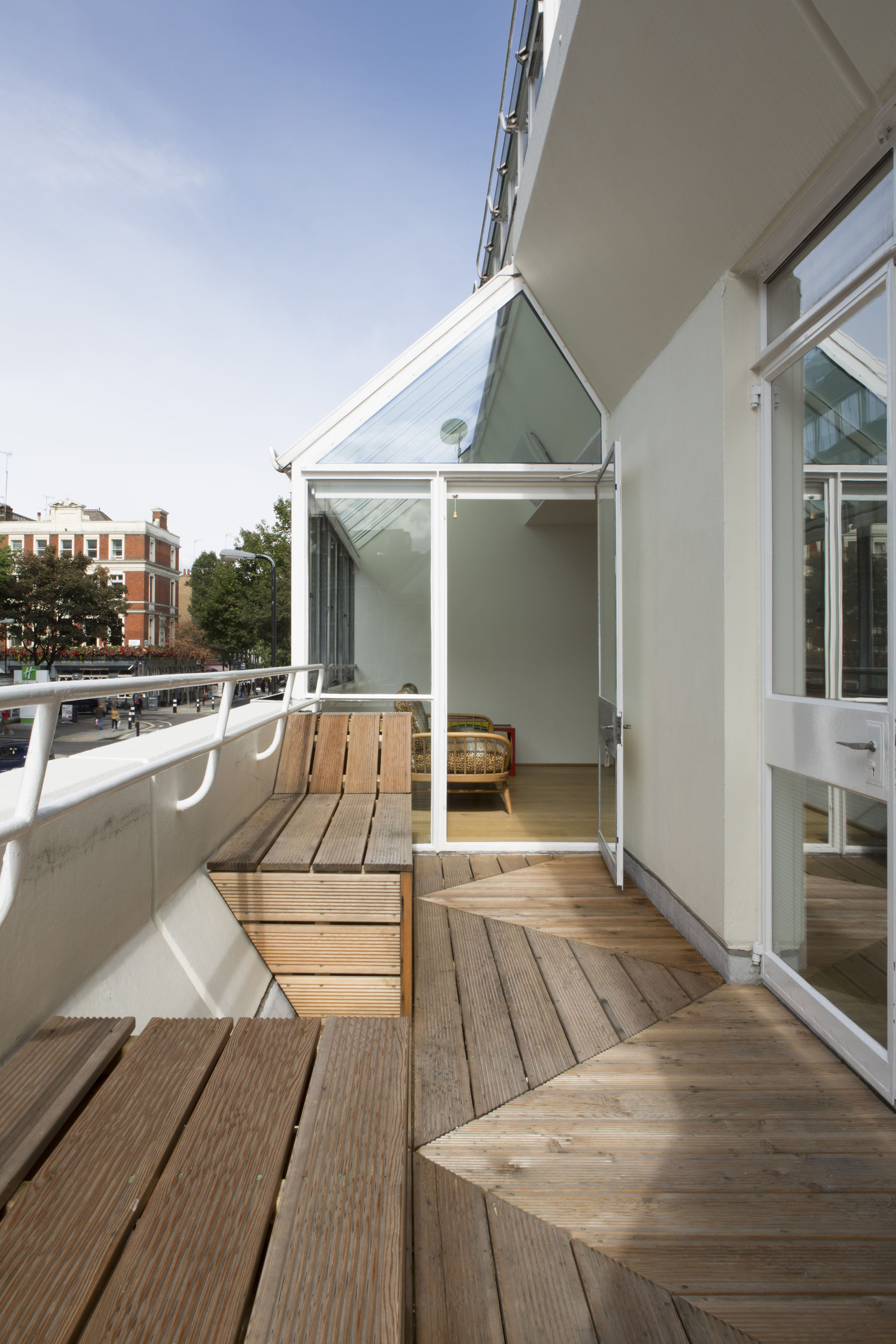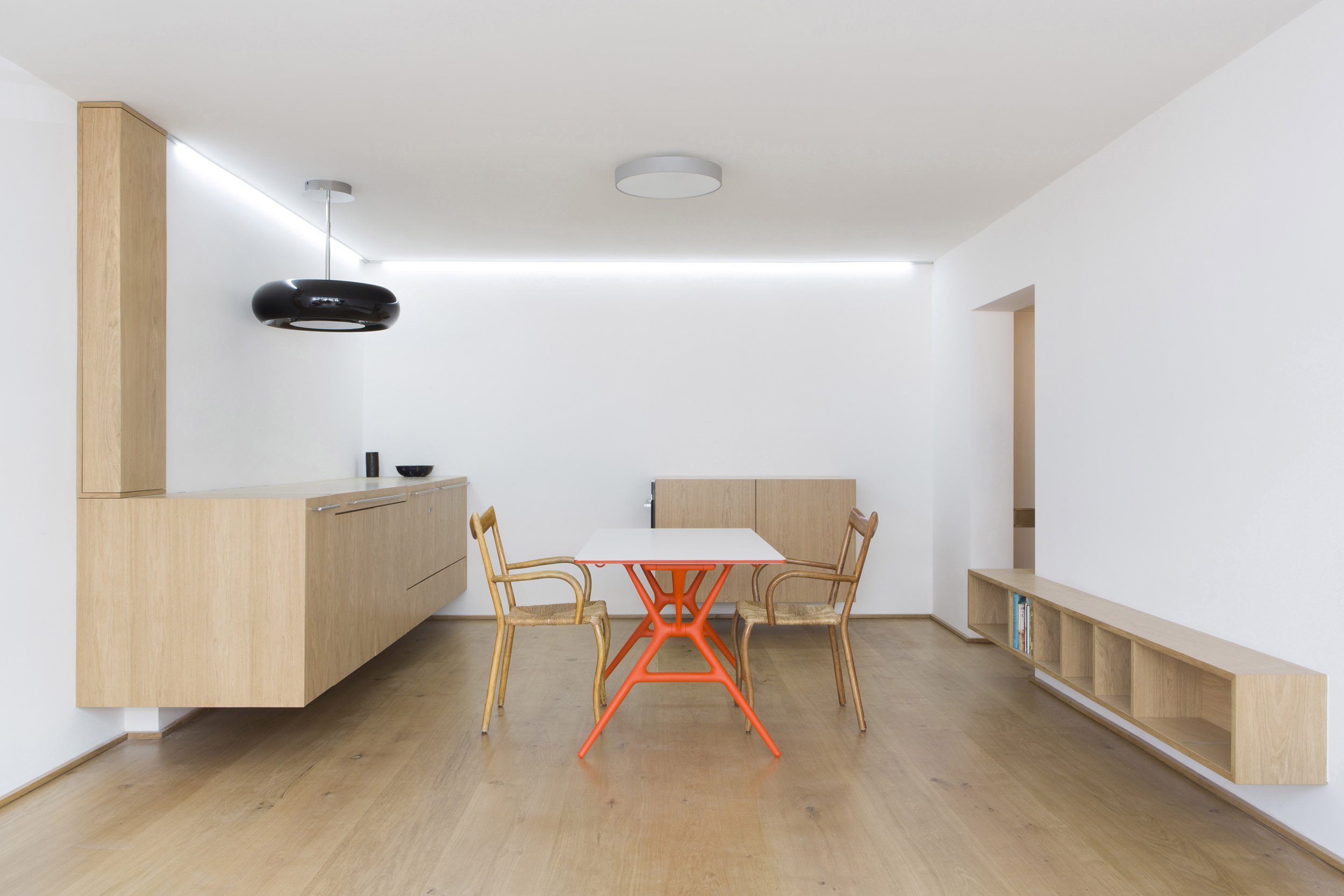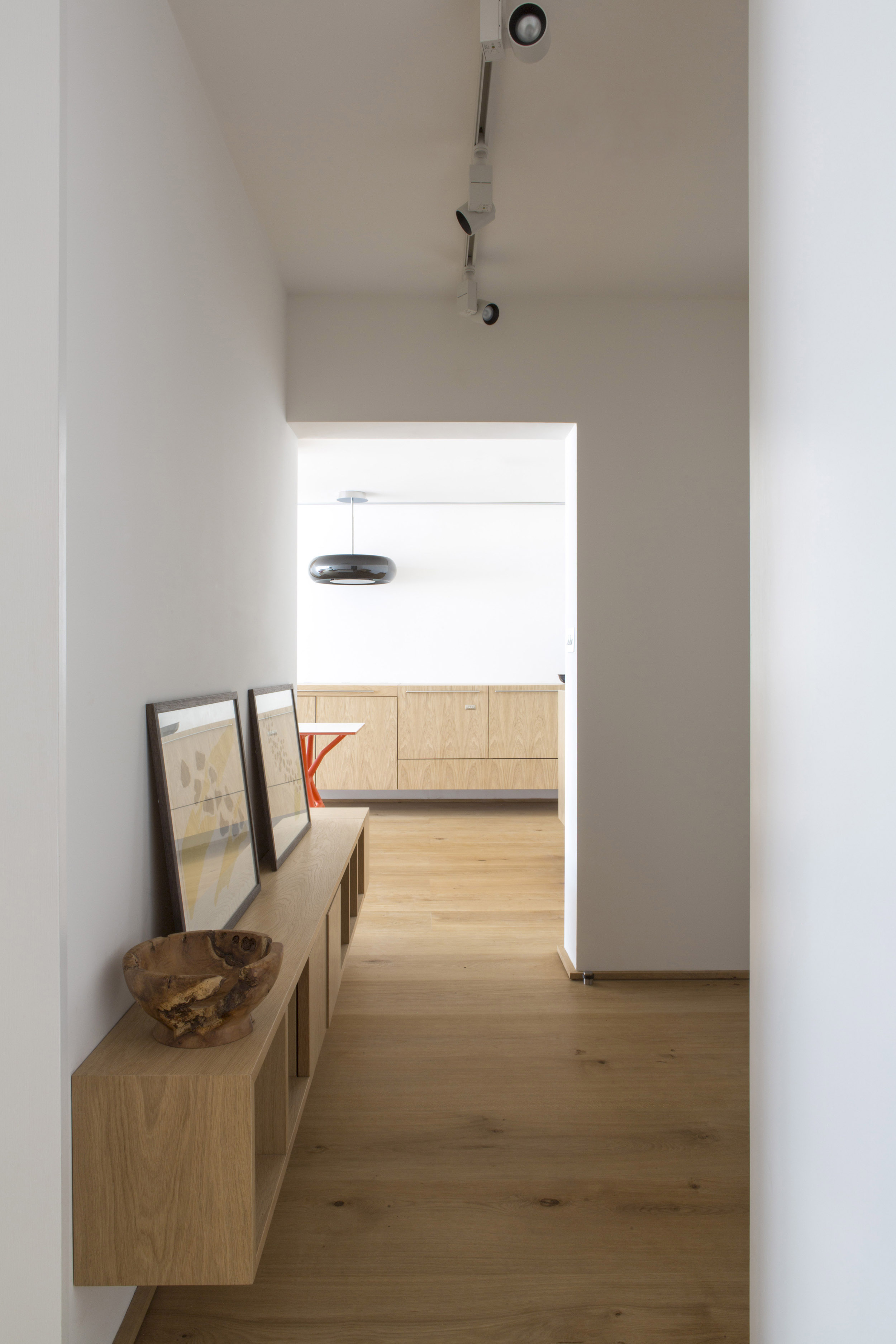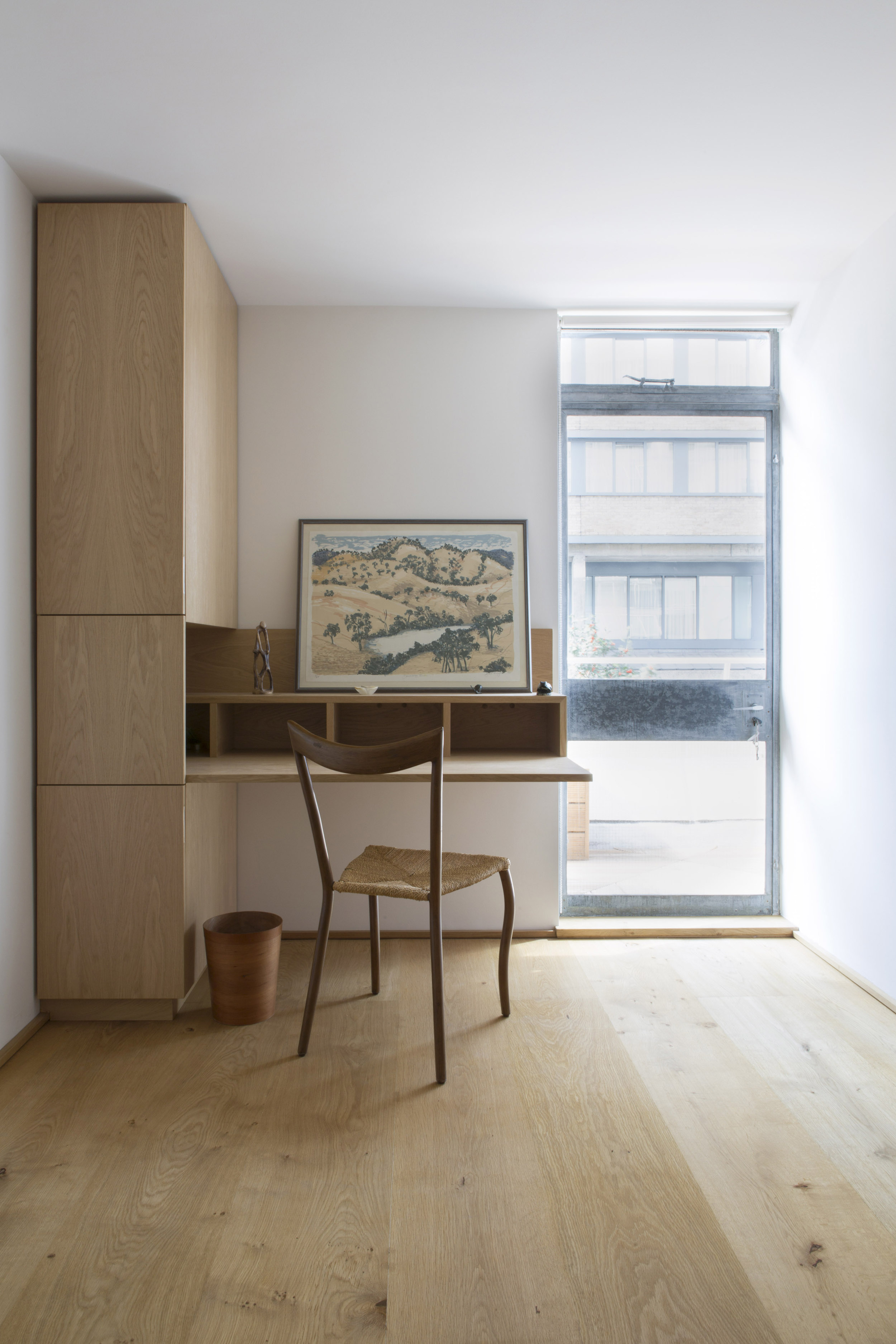 BRUNSWICK FLAT
LONDON WC1 RENOVATION

Built in 1973 this two bedroom Brunswick Centre flat was unaltered for 40 years, the result of decisions mid-construction to accommodate Local Authority tenants in place of affluent professionals as originally intended. The design brief, reinstated the original brief for a modern open plan and flexible space that can be easily divided by sliding walls including occasional kitchen that could be folded away and revert to a wooden sideboard.

Interior design inspired by space saving visions of future living, often exhibited at international arts and crafts exhibitions, where modern designers tested the benefits of early industrial manufacturing processes, sawing and preparing woods. Suspended 'weightless' wall furniture in oak veneer was influenced by designer Janette Laverrière whose mid-century modern streamlined suspended furniture celebrated wood veneers as applied decoration and had the advantage of showing the full extent of the room to maximise the feeling of luxury space, as well as mimic democratic qualities dormant in the abstracted residential totality that is the iconic Brunswick Centre, made of mathematically calibrated terraces, a self contained urban module in the heart of Bloomsbury, construction of which started in the year of the first Apollo moon landings.

Opening solid oak counter lid reveals a fully fitted kitchen including, retractable tap, Induction Hob and integrated appliances. Above counter a wall recess is a handy tea and spice cupboard. The lower wall furniture, modeled on the proportions of the Isokon Penguin donkey, wraps the corridor and living room as well as offering a useful ledge to display paintings and artworks.