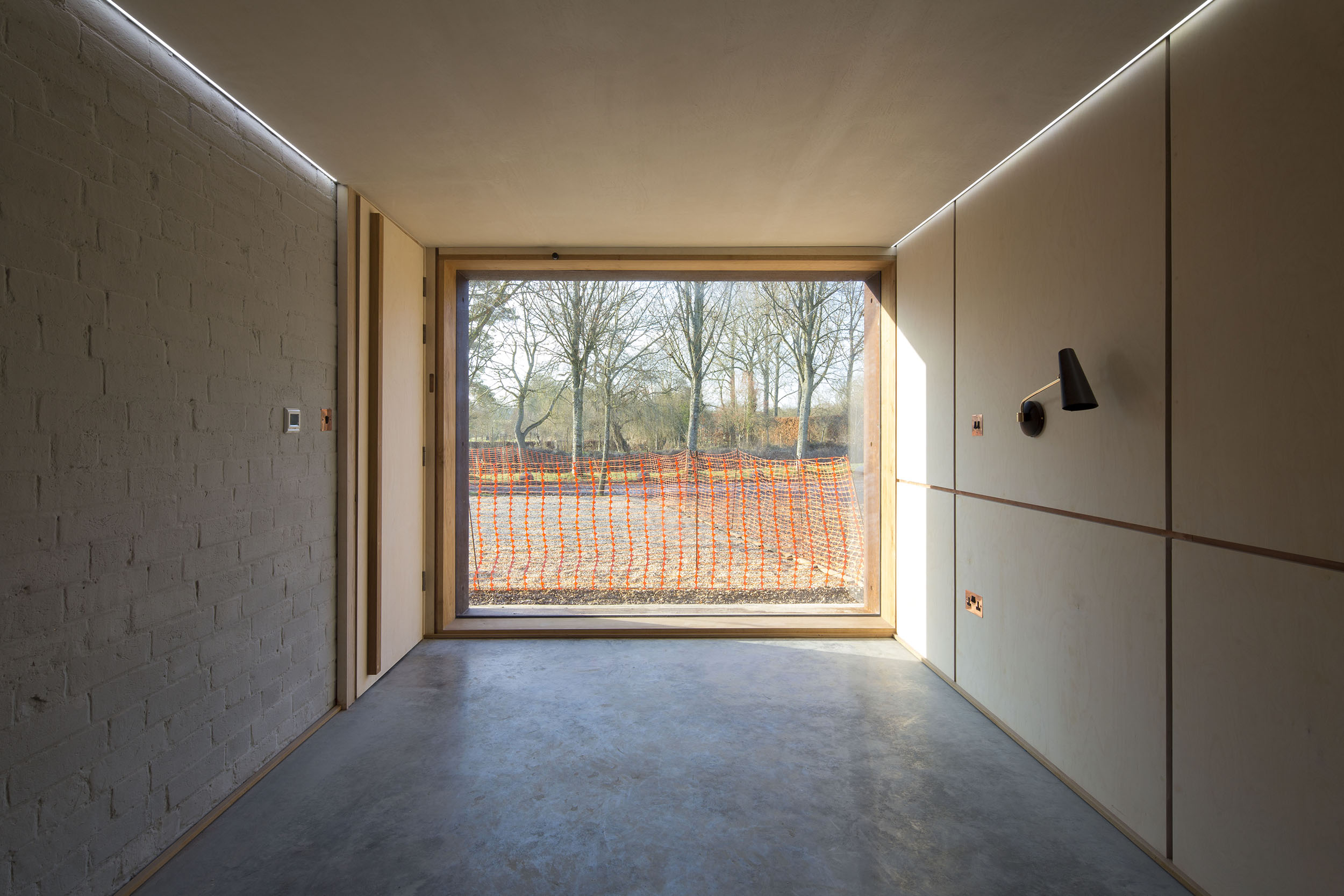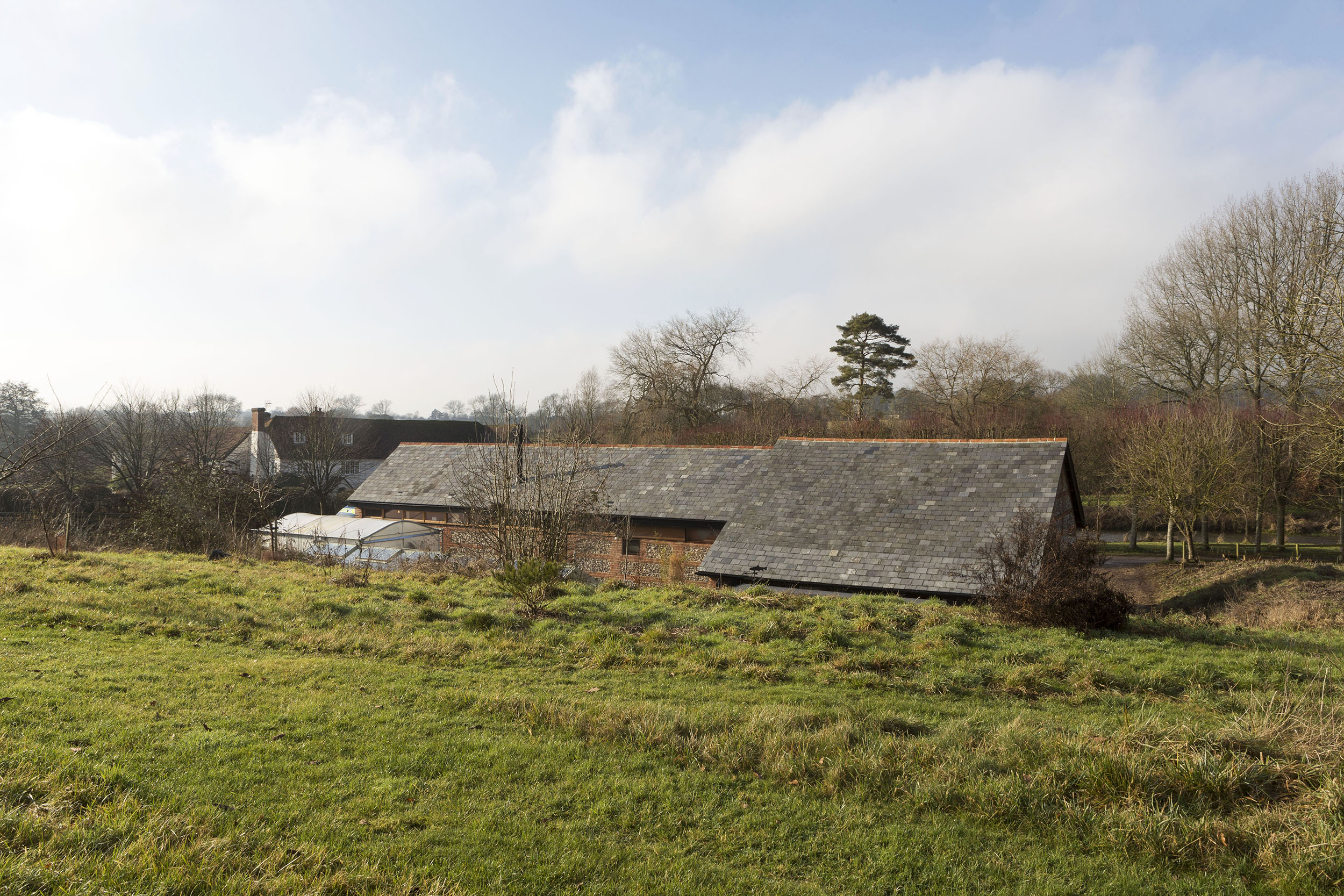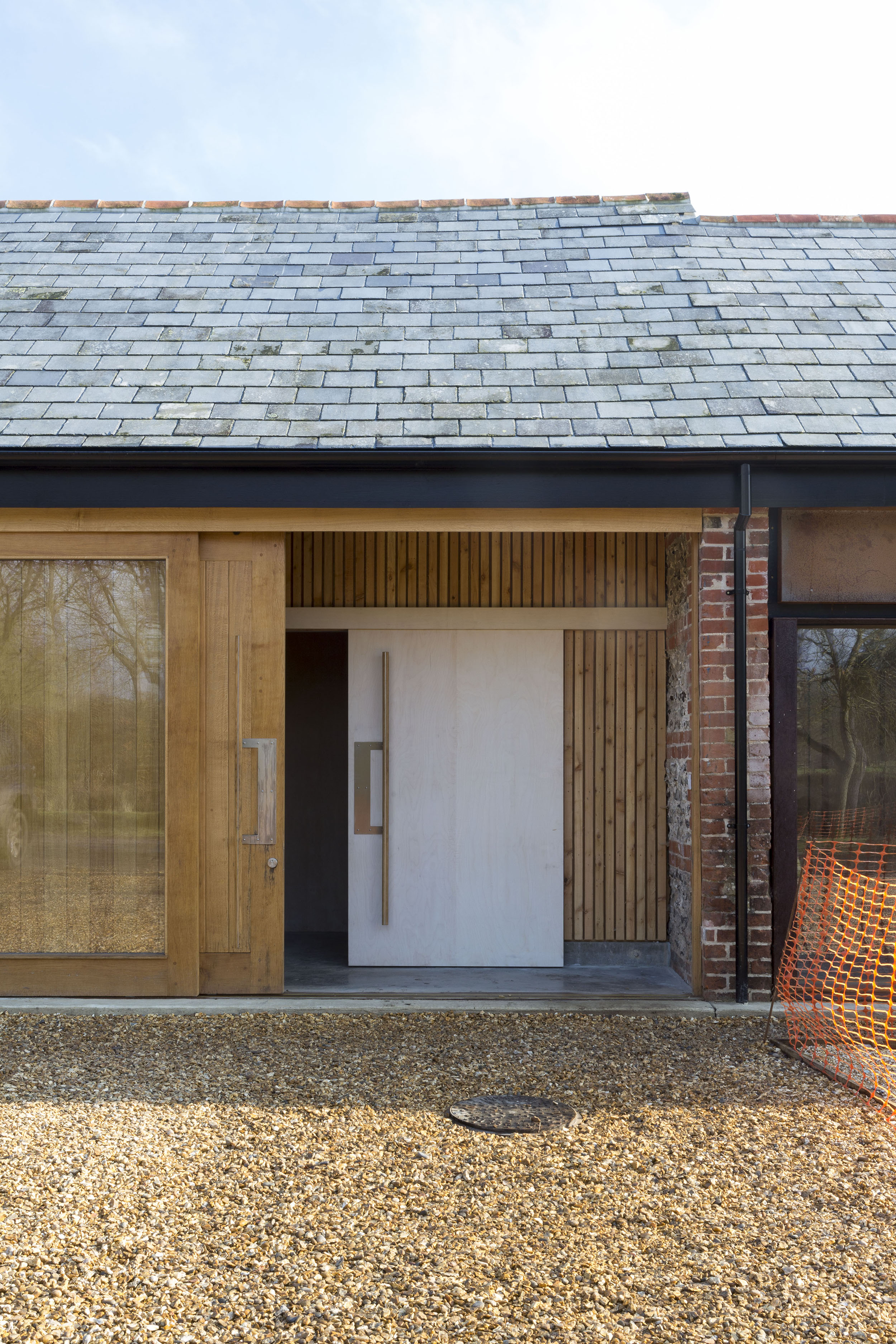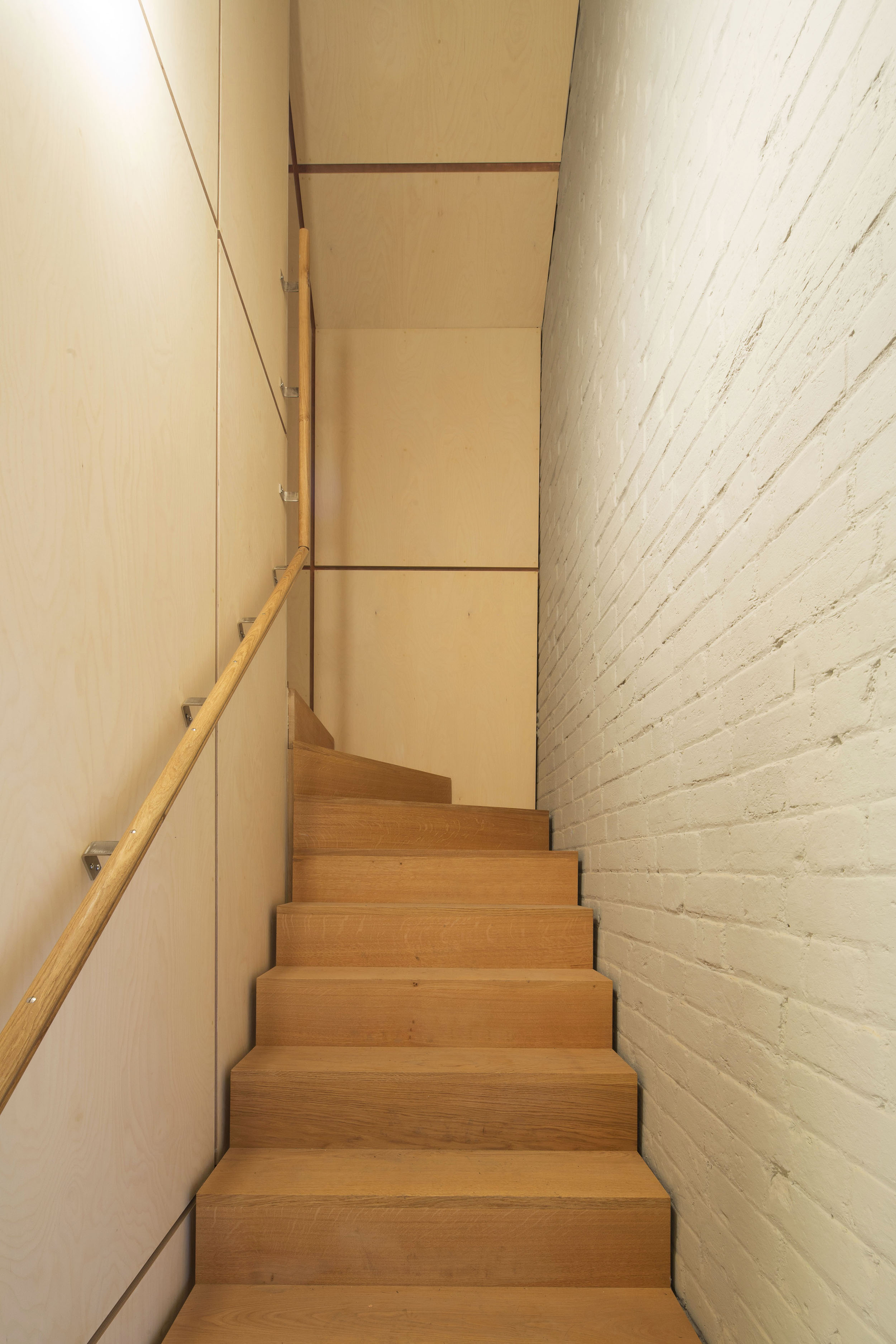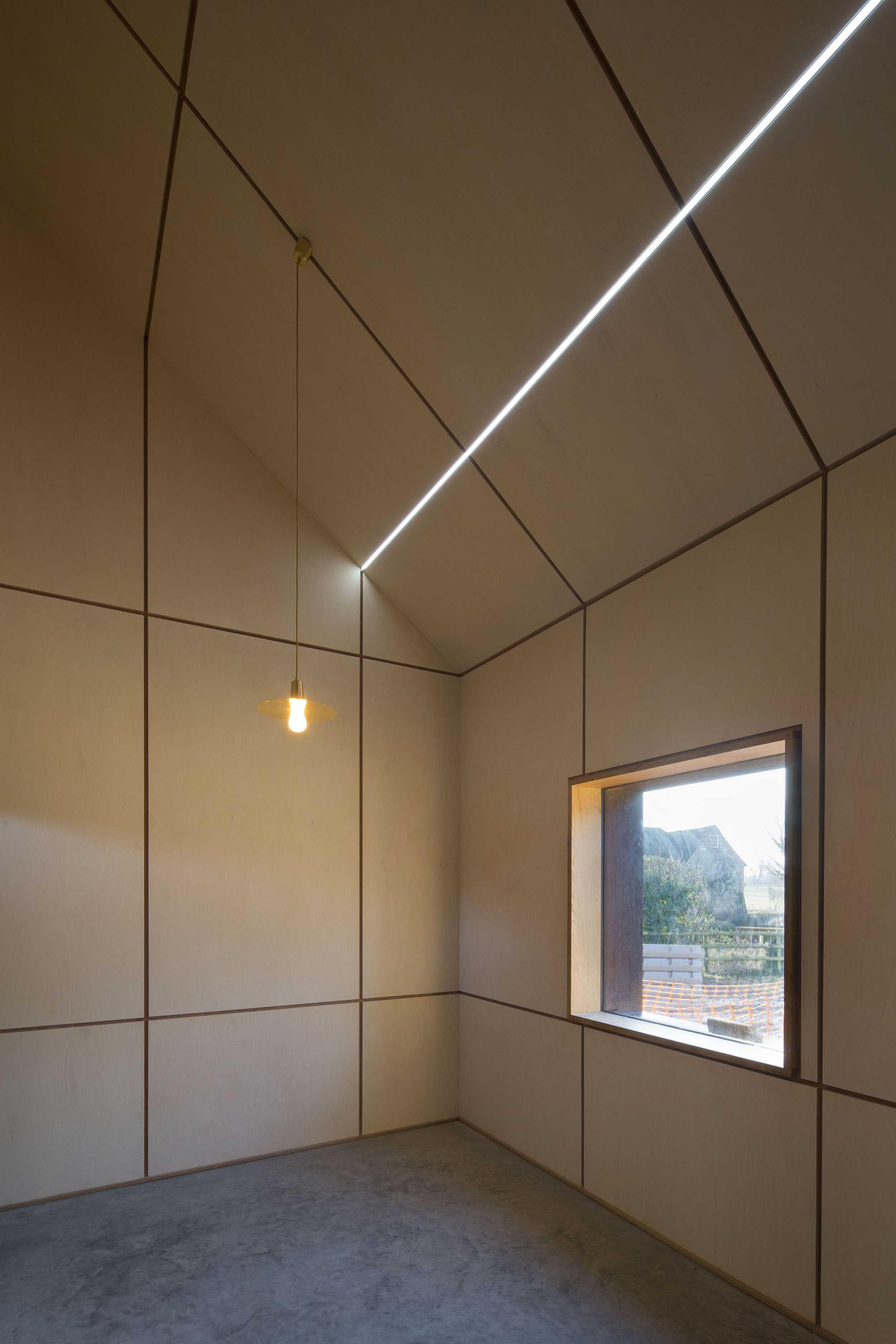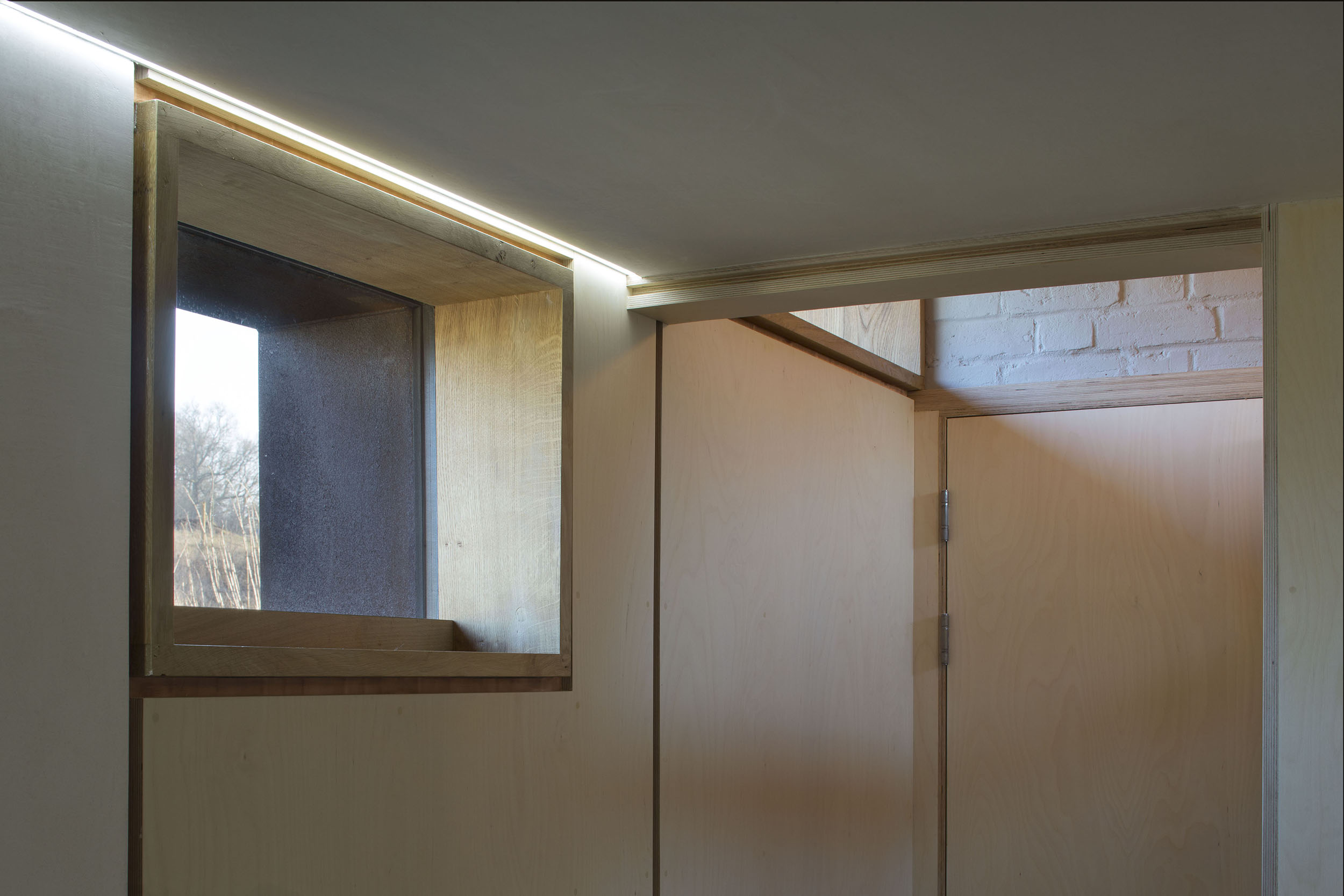 FISH HOUSE
GRADE 2 BUILDING RENOVATION
Set in a site of special and scientific interest (SSSI) this conversion of a 1850s grade II listed barn into a zero carbon, ultra-eco adaptive residence for the farm drew on local eco-farming knowledge. By retrofitting first we made the derelict barn relevant and agile again through adopting a more humane mandate to tackle the climate crisis. Our "hacking and honing" approach made this transformation super green by making the historic fabric highly insulative and future proofed for the slow type of heat generated by compact ground source heat pumps (Nibe F1245 8kW), freeing up space previously wasted by redundant tanked heating systems and saving £400 per year on a fossil fuel equivalent heating system. This super green approach places greater emphasis on material choices based on a desire to capture, enhance and retain sunlight and mark the colours and tones of the Northern European seasons. This mimics the UK swing to low energy zero carbon electrified heating alternatives that we have tested in our practice based research on earlier projects including
︎PopUpUte
, Mountsorrell House,
︎21st Century Span
and
︎the Helix
.
The birch plywood clad interior reveals our painstaking research into humble timber craft often found in formal and informal Japanese dining spaces Chashitsu (tea houses) and Izakaya (taverns).
The barn was originally used for horse and carriages and latterly used as an out-building for farm tool and garden storage as well as car parking garage. As part of the Bere Mill estate, a working farm, to provide a new farm shop and accommodation for occasional fishing as part of farm diversity. Set in the valley of the River Test to the east of Whitchurch in Hampshire it comprises a 100 Acre farm producing high quality beef from Belted Galloway Cattle and Black Welsh Mountain Sheep, an orchard, formal and natural gardens, a lake, and through the middle of the estate a section of the River Test - an important chalk stream. Bere Mill House itself is a Grade II listed watermill that essentially comprises two barns either side of the mill stream with the main masonry house linking the two. A plaque on the side of the house dates the original construction of the main house as 1710. Importantly it is the mill where Henri de Porteil started to make notepaper for the Bank of England.
As Stephanie Donaldson writes in House & Garden, "It is hard to imagine a more picturesque setting than that of Bere Mill, near Whitchurch in Hampshire. The eighteenth-century weatherboarded buildings and their surrounding gardens sit low in the landscape, bounded on one side by the crystal-clear waters of the River Test. On the far bank, cattle and sheep graze the water meadows as they have done for hundreds of years."
CLIENT
Private

COMPLETED
2021

PHOTOS